Introducing - our newest Naked Toffee!
English Toffee is an almond toffee with vanilla and brown sugar. It presents a taste experience akin to that of a caramelized honey graham cracker, leaving a lasting impact.
English Toffee - 1/4 Pound
Regular price
Sale price
$7.99 USD
Unit price
per
Sale
Sold out
Share
View full details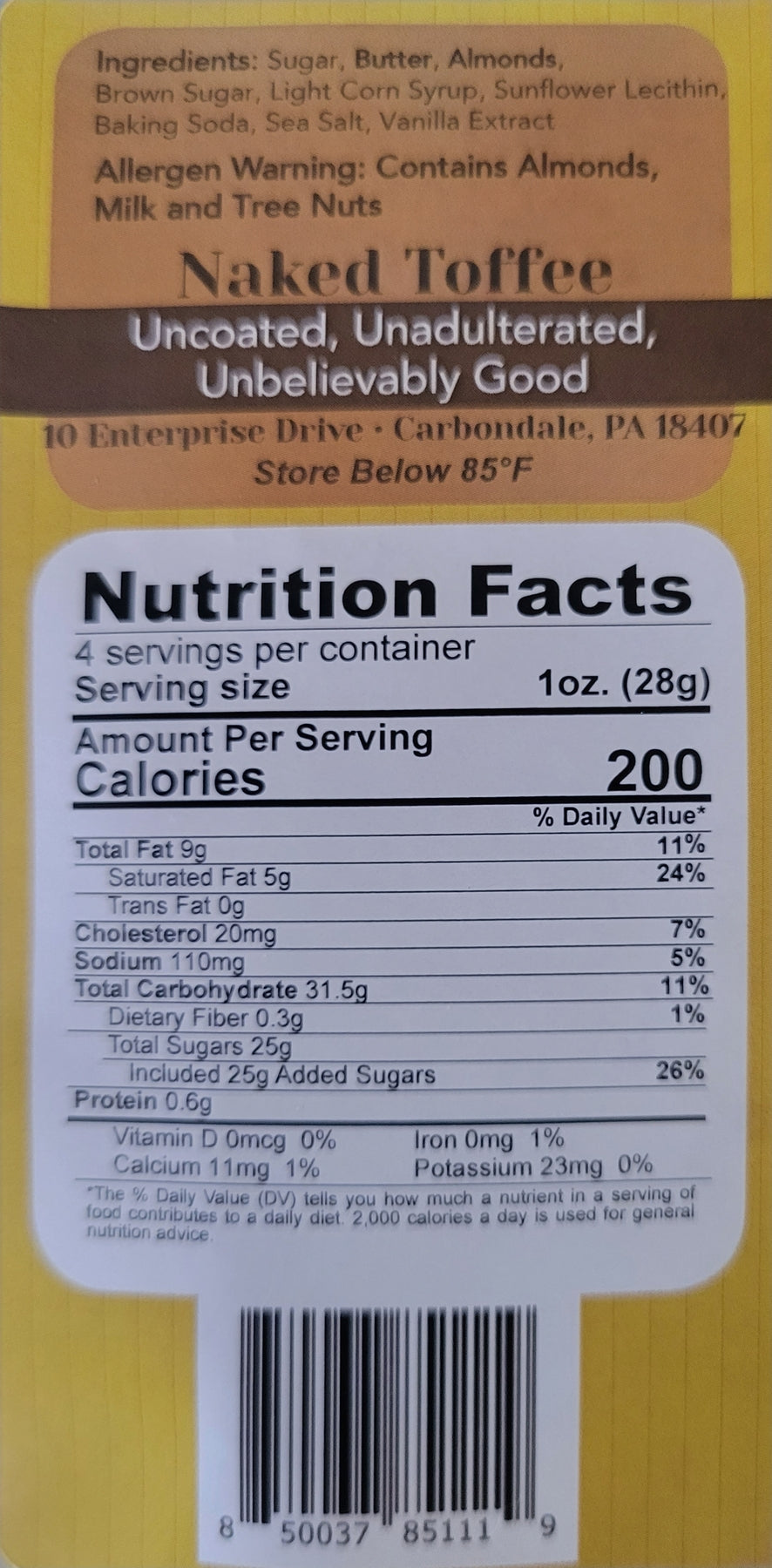 What is Toffee?
Toffee is a hard-crack candy consisting primarily of caramelized butter and sugar. It is not as sweet as other candies, so it has delicious layers of flavor like caramel, butterscotch, and roasted nuts, and is underscored by a smooth, subtle sugary profile. Because toffee is about 50% butter, it pairs well with a wide variety of food and drink.
Toffee can be used as:

-Salad topping (in place of walnuts)

-Popcorn coating (melt toffee in microwave)

-Ice cream topping

-Yogurt stir-in

-Crumbling over hot baked goods

-Ground with graham crackers for a pie crust

Toffee pairs well with:

- Coffee / Coffee Drinks

-Tea

-Beer

-Mead

-Wine

-Hot Chocolate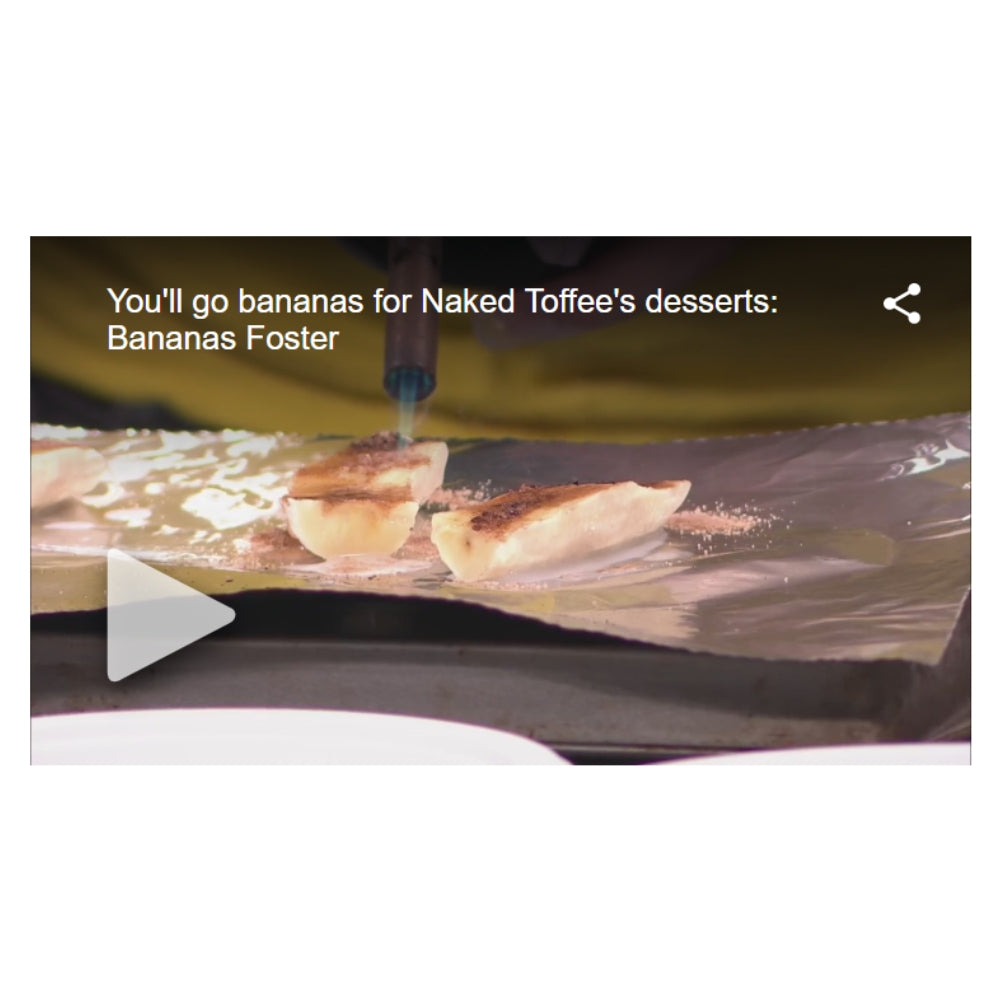 "You'll Go Bananas..."
I recently visited the PA live! set for National Bananas Day, where I taught Chris and Rachel how to blowtorch a banana to make bananas foster.
Watch Now
Find Naked Toffee Locally!
Oddities and Delights Spooky Saturday

16 S River St

Wilkes-Barre, PA 18701

Saturday, Sept. 23rd, 10am-4pm

Montage Mountain Winefest

1000 Montage Mountain Rd

Scranton,  PA 18507

Saturday, Sept. 30th, 1pm-7pm
What makes Naked Toffee different?
There's a lot of toffee in the world. So what makes ours better?
Truly Amazing Flavor

Naked Toffee tastes so good, it catches you off guard. One of our favorite experiences is the way people smile after their first bite!

Unique Ingredients

Naked Toffee is clean, containing no gluten or artificial ingredients. That means each bite is truly natural, and each piece is freshly made!

It's Naked

Our best point is in the name - you get 1/4lb. of uncoated toffee, not a smaller amount that's smothered in chocolate or other ingredients!